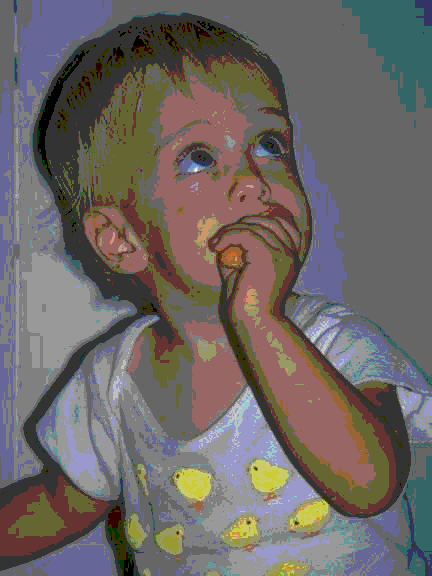 OH, FREEDOM COME
Flying on the wings of truth,
my soul longs to be free.
Free from this sea of pain,
the hidden shame of humiliation,
oh, freedom come.
Take me away, far, far away,
where unkind minds cannot penetrate my being.
Where thoughtless deeds are never more,
oh, freedom come.
Lead me beside the shinning sea,
peaceful shores of bliss,
blue skies, the warmth of the sun.
Solace, peace enfold me,
oh freedoom, oh freedom, oh freedom come.
TO GRANDMA'S HOUSE WE GO
To Grandma's house we go,
a cryin' in the night,
for Mom and Jessie are havin'
a knock down, drag out fight.
We cross the streets of darkness,
fear would make us dare.
To leave a house of torment,
and run to one who cares.
To Grandma's house we go,
a place where there is peace.
Where pain and tears subside,
away from the Ugly Beast.
To Grandma's house we go,
oh, I wish that we could stay.
But Mom will come and get us,
"Please don't!" We hope and pray.
NOTE:
No portion of this web site may be copied, edited, or used in any form without prior permission.
© Spiritual Side of Domestic Violence Org., 2009
All rights reserved.
.......................................................
Scripture taken from the NEW AMERICAN STANDARD BIBLE®,© Copyright 1960, 1962, 1963, 1968, 1971, 1972, 1973, 1975, 1977, 1995 by The Lockman Foundation - Used by permission. (
www.Lockman.org
)
Also using scripture from the KJV where noted.
.......................................................
IF YOU ARE BEING ABUSED!
Please contact the National Domestic Violence Hotline at 1-800-799-SAFE (7233) or TTY 1-800-787-3224.
To learn more about the Hotline, please click on the following link:
.......................................................
SAFETY ALERT: Computer use can be monitored and it is impossible to completely clear all website footprints.
If you are in danger, please use a safer computer that your abuser can not access
directly or remotely.
Learn more about internet safety:
NOTE: THIS WEBSITE DOES NOT ENDORSE ANY PARTICULAR CHURCH OR BELIEF, EXCEPT CHRISTIAN BELIEFS. However, the Wisdom of God can be found wherever God leads us to discover and experience it. Jesus Christ and Him crucified is the foundation of this ministry.

DISCLAIMER

Any information on this site is for informational purposes only. Visitors of this site shall assume all responsibility as to how the shared information will be used on a personal basis. This organization does not provide counseling services of any kind.